"All about Mike Norvell"
Mike Norvell, just 36 years of age, is one of the promising and upcoming coaches in America's college football arena. Having a swell time as the head coach of a college program at Memphis and doing tremendously well, it shows there is more yet to be seen of the brilliant coach in Mike Norvell on the big stage. Mike Norvell has shown great ability as an offensive coordinator to announce himself as a force in college football coaching, and someone who can make things happen even with limited resources and with no big names among the players to work with. Will Florida Gators be looking in this direction? Gator Tailgating will be on the lookout whether he'll eventually land the job to take Florida Gator to the next level in college football games.
Mike Norvell Records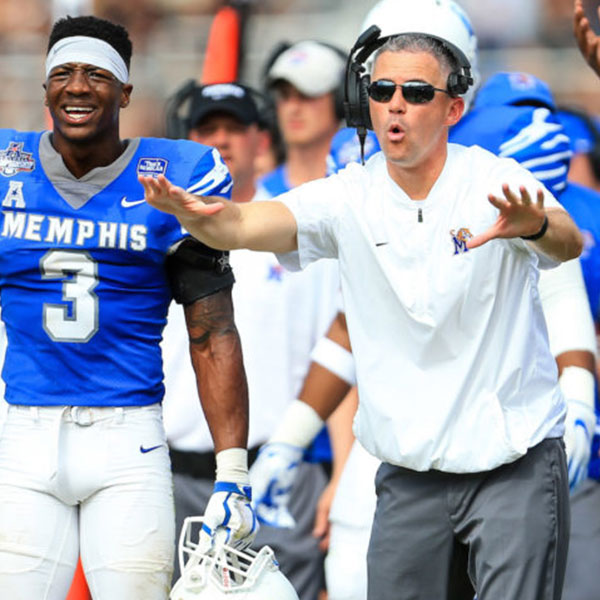 "Mike Norvell Records"
Mike Norvell's first shot as head coach in his coaching career was at Memphis when he took charge in 2016. Doing extremely well, the 7-1 record this season with the Tigers is a strong testimonial to his abilities. In fact, he was the best Memphis has had as a coach in recent times. He never saw recruiting young talents as any problem when at Memphis. Before this role at Memphis, Mike Norvell had been the coach of Arizona State as a quarterback and offensive coordinator of the football team for four years. He led top 40 offenses every year while in charge. Mike Norvell moved to Pittsburgh in 2011 and spent a year as a co-offensive coordinator. Prior to this time, he had been at Tulsa for four years, doing great.
Building Quarterbacks
"Building Quarterbacks"
You can't directly point to big figures as quarterbacks on Norvell's team but you can see the potential as an offensive coordinator at both Memphis and Arizona State to build strong quarterbacks who are not the best from high school. Riley Ferguson is his quarterback at Memphis. He was a promising 3-star prospect from high school. From his records in 21 career games, he had thrown 6,281 yards, 55 touchdowns, and only 17 interceptions. Mike Norvell had two quarterbacks to work with at Arizona State; Mike Bercovici and Taylor Kelly. These were 3-star players that were recruited.
Kelly, a three year starter between 2012 and 2014 had thrown 8, 78 yards with 79 touchdowns and 26 interceptions. Bercovici who only started three games in the 2014 season threw 1,445 yards, 12 touchdowns, and just 4 interceptions. Bercovici is presently on the Arizona Cardinal's training squad roster for his exceptional performance in the 2015 season. Could it be Mike Novell's expertise that will see Florida Gator out of its quarterback dilemma of the past seasons?
Marquee Games
Mike Norvell had only coached three games as a head coach of a group of five schools. Against Power 5 schools. He had 2-1 at those contests. The first was the 43-7 win over Kansas in 2016 with Memphis while the other was 48-28 loss at Ole Miss at the 2016 season.